"Nancy Bilyeau's passion for history infuses her books."
–bestselling historian and novelist Alison Weir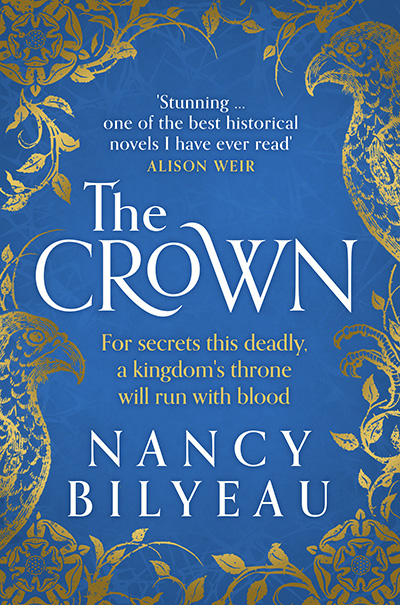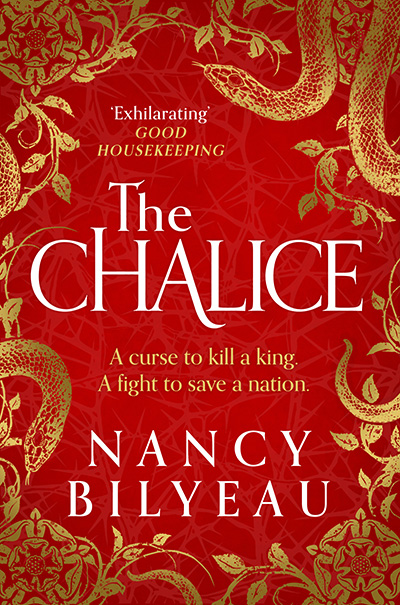 Nancy's first novels, The Crown and The Chalice, are back with brand new covers in the UK! The Joanna Stafford series tells the story of a Dominican novice pitted against the most ruthless and dangerous men of the court of Henry VIII.
Orion Books is re-publishing these Tudor thrillers in paperback and ebook format as of November 23, 2023. The Crown was an Oprah Magazine pick, published in 11 countries, and a finalist for the Crime Writer Association's Ellis Peters Historical Dagger Award. The Chalice was the winner of the Best Historical Mystery of 2013 Award from Romantic Times.
You can order the series in the UK here:
The series is on sale in the United States as well:
---
About Nancy
Born in Chicago and a graduate of the University of Michigan, Nancy moved to New York City to work in the magazine business as a writer and editor. After working for publications ranging from Rolling Stone to Good Housekeeping, she turned to fiction. She wrote the Joanna Stafford trilogy, a trio of thrillers set in Henry VIII's England, for Touchstone/Simon & Schuster. Her fourth novel is The Blue, an 18th-century thriller revolving around the art & porcelain world. Her latest novel, The Orchid Hour, returns to the early 20th century New York City of her novel Dreamland to once again tell a story of suspense revolving around a compelling heroine.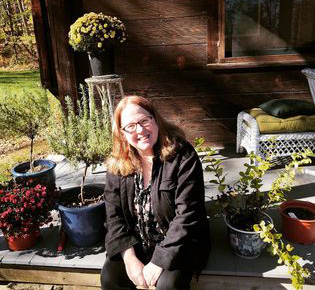 ---
Praise for Nancy Bilyeau's Other Books:
The Orchid Hour:
"Bilyeau brilliantly evokes the intoxicating grit and glamour of Jazz Age Manhattan and layers a smooth blend of suspense and romance on top. Historical mystery fans will find this irresistible."
—Publishers Weekly, starred review
On the Town & Country List of "41 Must-Read Books of Summer 2023"
"Nancy Bilyeau has created a beautifully layered and utterly seductive tale… and, at its living, tender heart, a strong-willed and magnetic heroine."
—Emilya Naymark, author of Behind the Lie, finalist for the 2023 Sue Grafton Award
The Crown:
"Bilyeau deftly weaves extensive historical research throughout, but the real draw of this suspenseful novel is its juicy blend of lust, murder, conspiracy, and betrayal."
—O, The Oprah Magazine, pick of the month

"In Joanna Stafford, Bilyeau has given us a memorable character who is prepared to risk her life to save what she most values."
—Deborah Harkness, author of Discovery of Witches
The Blue:
"Definitely a winner!"
—Kate Quinn, author of The Alice Network
"Transports the reader into the heart of the 18th century porcelain trade—where the price of beauty was death"
—E.M. Powell, author of the Stanton & Barling medieval mystery series
Dreamland:
"I could practically taste the salt-water taffy and smell the ocean air as I read Bilyeau's latest, set in 1911 Coney Island. Beautifully written and impeccably researched, Dreamland is a rollicking ride."
—Fiona Davis, author of The Dollhouse and The Chelsea Girls
---
For the latest on Nancy's book series, her nonfiction articles on history, her book reviews, giveaways, contests and more, sign up for her newsletter here: